How to get equipped for bike touring ? This is a fair question.
We've been three to travel on bikes from Stockholm to Nordkapp. And before leaving we had the same question. What bikes and what packing ? How can we plan what kind of roads we'll have to pass ? While cycling through Scandinavia, we met some cyclists that answered the problem on different ways. From very light packing to long-term and comfort travel. From racing bikes to robust ones. So you'd rather first be sure that there's no unique solution.
Nonetheless you have some solutions that appear to be more versatile than others. This is what I'm about to tell you with the Kona Sutra 2020.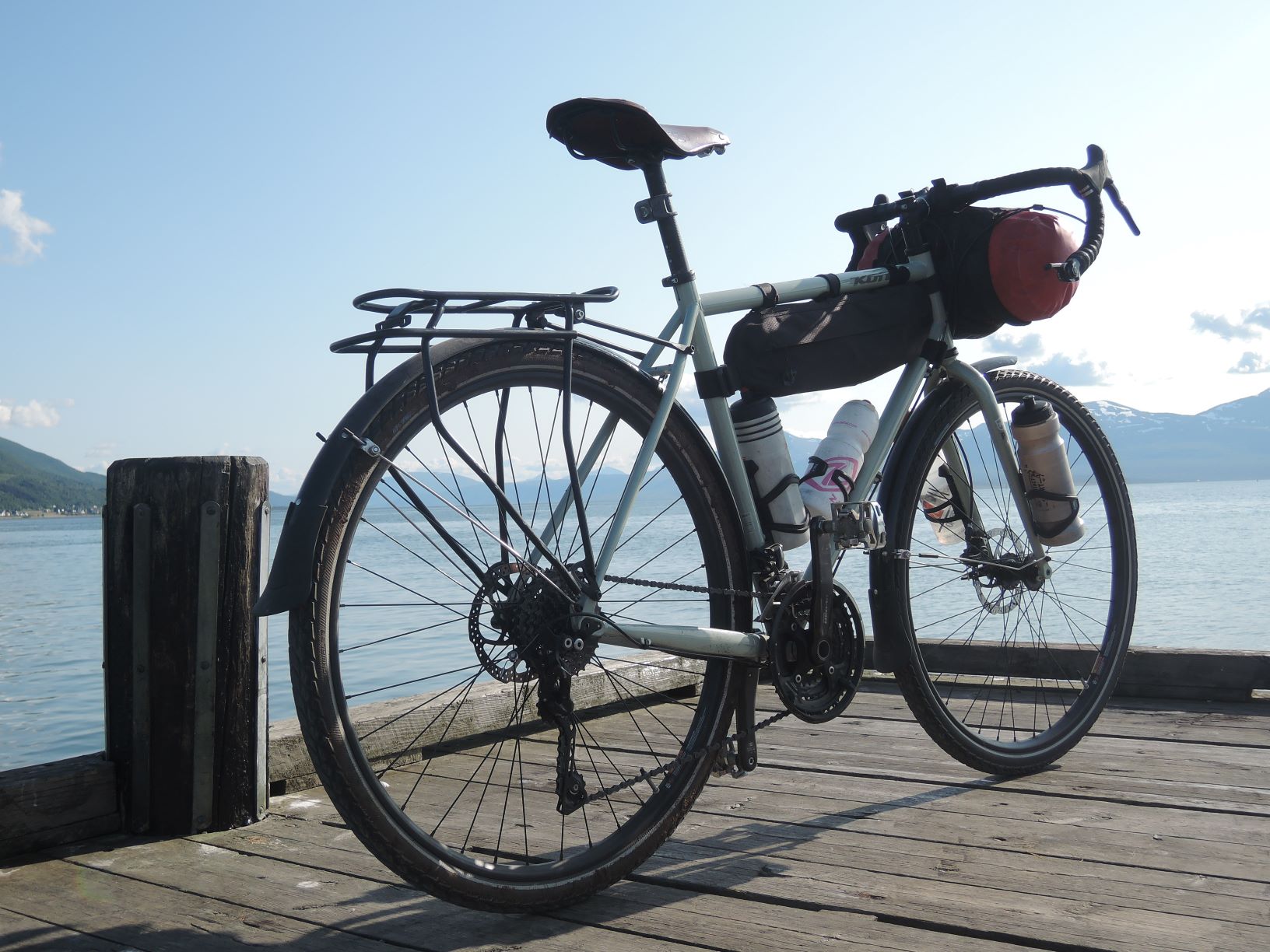 Large tires
When preparing the trip, we first thought about racing bikes with very thin tires. But when talking with FixMyBike, they advised us the Kona Sutra which is equipped with relatively large ones. And this has been super helpful on gravel roads we had to cross. But also when searching for a place to camp overnight. We were sure that we could go anywhere and this is a major relief when you travel in the unknown. It also has to be said that in spite of their size, the tires were very well adapted for asphalt roads and proved to be definitely efficient. This solution appeared to be the very best balance for bike touring and adventure. And after 3000km, the tires still looked surprisingly brand new.
Solid frame, good weight
The frame is made out of steel, which makes the bike exceptionally long lasting. Despite this, the bike remains surprisingly light and is totally adapted for both long and short journeys. This frame is simple, light, robust and reliable. And this is all you need when you are bike-touring. Its geometry (and particularly the handlebar) is also very convenient for
long journeys since you can have various comfortable positions with good efficiency.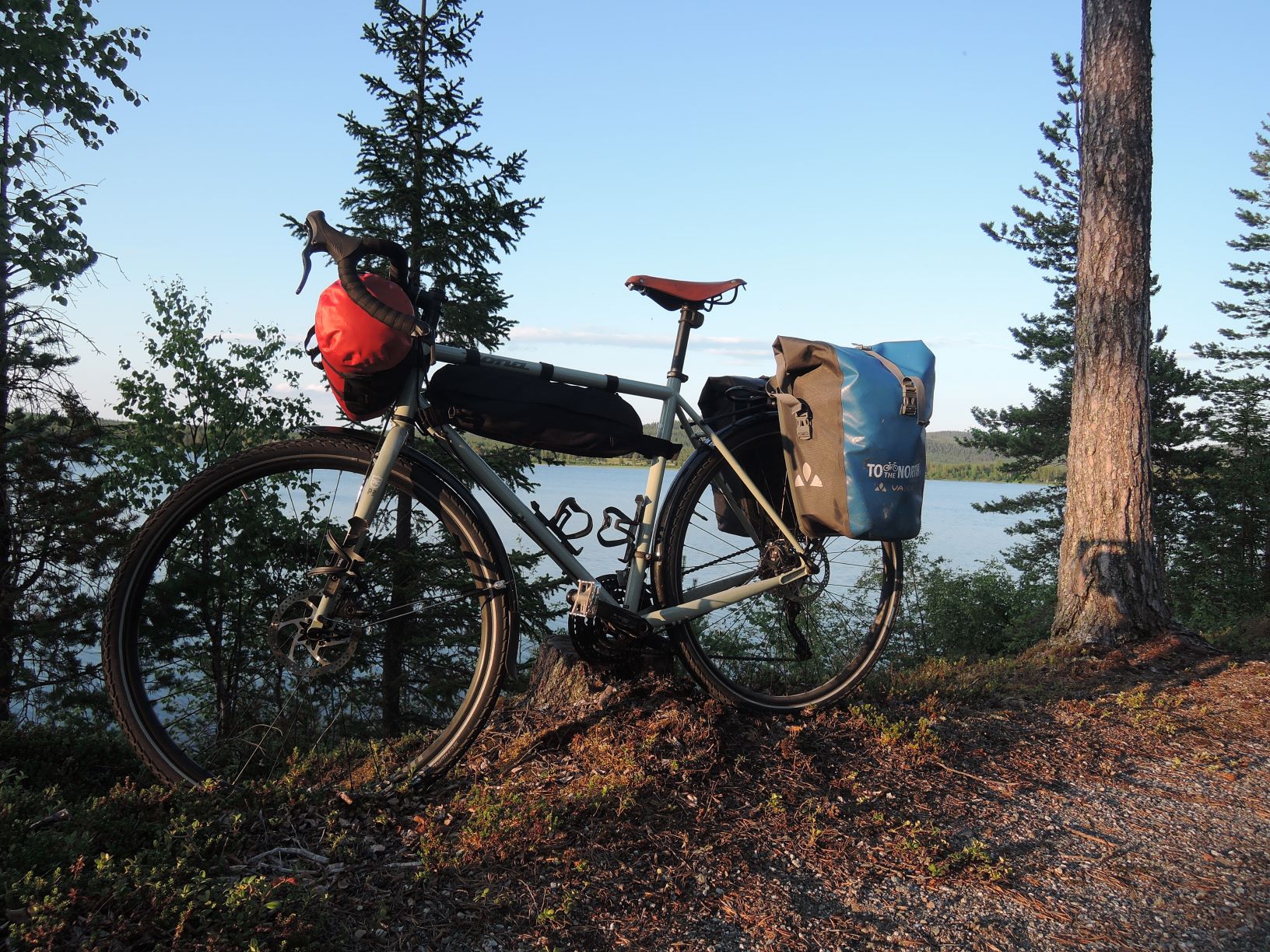 3*10 Speed
Unlike the Kona Sutra LTD and Kona Rove ST, the Kona Sutra is equipped with 3*10 speeds. This classic configuration gives you every possible bracket you'll need. The shift levers are placed at the very end of the handle bar instead of under the brake levers. These old-fashioned handles proved to be very convenient, but it took me 2-3 days to get used to it. This system is often used by bikepackers thanks to its easy maintenance and reliability. But be careful when leaving the bike against a wall, or you'll scratch them. Anyway, this looks like the most long-lasting solution one can find.
Mechanical brakes
The Kona Sutra is equipped with disc-brakes. This has been helpful considering some steep section we had to cross and the load we had on the bikes. These brakes are mechanic. This might not look as recent and efficient as having a hydraulic system. But when travelling, cables are much more convenient since you can replace them and change the settings. Hydraulic systems are much more complex to replace and fix when
anything happens. The disc-brakes themselves proved to be reliable and well adapted.
Any configuration possible
One can have any packing configuration on the bikes. The simple tube-frame makes every attach possible : front or back bags, frame bag, handle bag, saddle bag. You can even fix a lock or a bottle under the frame. With all these possibilities, we concluded that this bike can be equipped for speed-touring as much as for tourist-touring.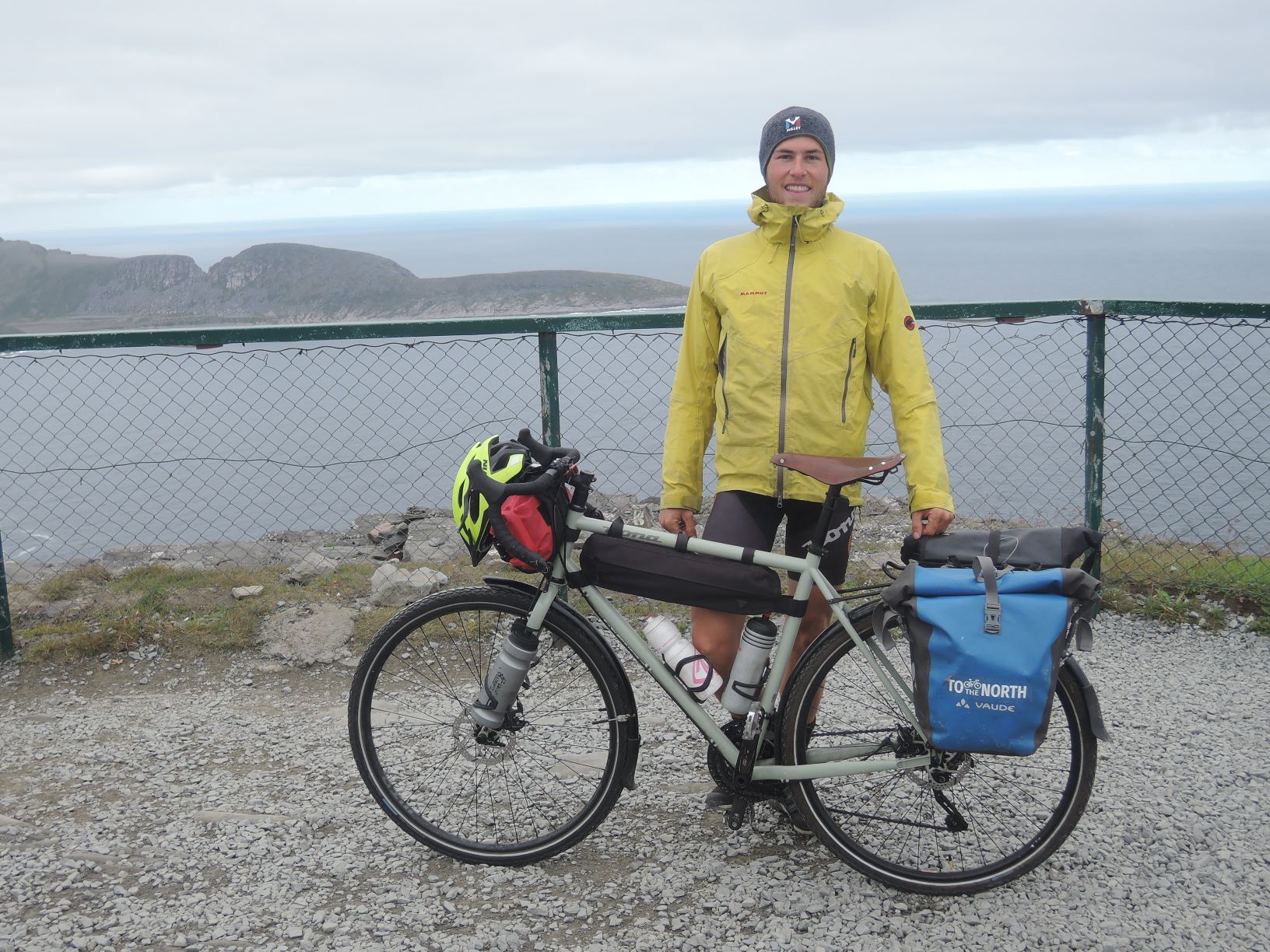 Conclusion
Considering that :
⁃ we had very good performance on both hard-gravel and asphalt roads
⁃ one could use the bike for commuting, one-day trip or long journeys
⁃ one can have any packing system on the bike
We can resume the Kona Sutra 2020 with this word : versatility.
Among the Kona models I would say that the Kona Sutra is the most adapted for bike- touring since it's very easy to repair and fix anything on the bike. Nonetheless, on 3000km we almost had no problems with the bikes and didn't really need to fix them. Which is very convenient for long journeys.
Have a long sweet ride !
Manu – @em.rudelle